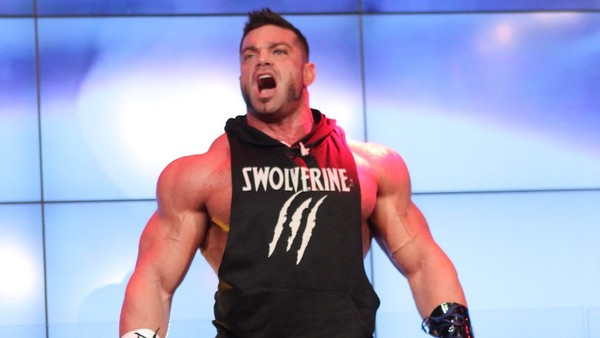 Brian Cage appeared at an independent wrestling event in Barbados this past Saturday night, providing a big update on his injury status in the process.
Having undergone surgery to repair a suspected torn bicep in January, the former Impact Wrestling Champion hit the Face 2 Face Wrestling show in style, nailing an unnamed victim with some one-armed offence after grabbing the stick and delivering the news.
Here's a snippet from Wrestling Inc., who presumably had someone in the building:-
Cage suffered the injury prior to Impact's Hard to Kill pay-per-view in January. Rob Van Dam defeated him via referee's stoppage that night and it was reported in the immediate aftermath that his Impact deal had expired and he was on his way to AEW, though this was vehemently denied.
It'll be interesting to see where 'The Machine' lands when he does come back. Injuries like this typically come with a recovery time somewhere between four and six months, meaning we could potentially see him sometime around May or June. Will that be in AEW or Impact? Only time will tell, he's sure to be one of the game's most sought-after free agents.