With the coronavirus pandemic spreading around the world and state bans on large gatherings increase, wrestling promotions have begun to cancel shows for the foreseeable future.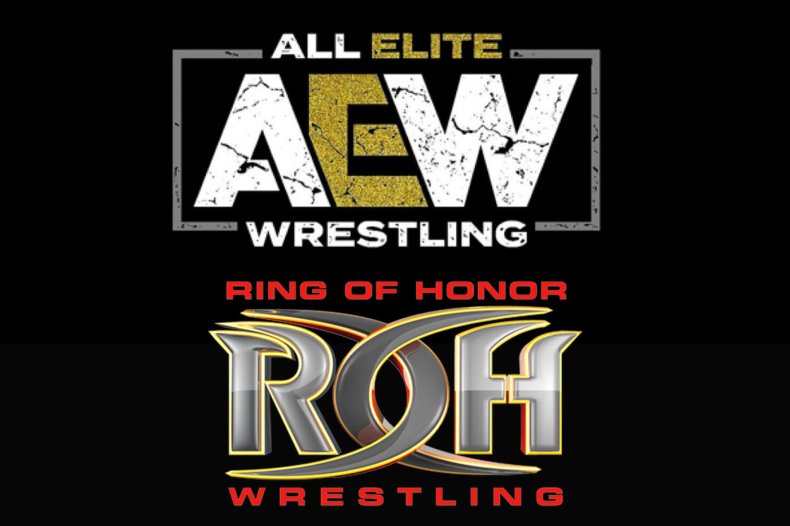 In the wake of the coronavirus pandemic, All Elite Wrestling (AEW), Ring of Honor (ROH) and other promotions have begun to either cancel shows all together or moving venues.
New York and New Jersey have already put a ban on large gatherings and that has affected AEW in a big way. Its next two shows were going to be in Rochester, New York and Newark, New Jersey–with the Jersey event being its special "Blood and Guts" event. Because of those states' bans, AEW announced Thursday that both shows will be located.
The Rochester show will take place at Daily's Place in Jacksonville, Florida, with AEW returning to the city on July 8.
AEW's Newark show is also being relocated, but to an unknown city. The promotion will return to the Prudential Center on July 22.
Refund options are available as well as having the original ticket be valid for the rescheduled show.
Ring of Honor was preparing for a huge weekend, as both its 18th Anniversary show on Friday and the Past vs Present event on Saturday — both in Las Vegas — were canceled.
The promotion updated its fans on the situation on its website, but there are no concrete plans for rescheduling the events at this time.
Here's the promotion's statement on the weekend events:
"After much consideration and consultation with local officials regarding COVID-19, ROH has decided to cancel this weekend's 18th Anniversary (Friday, March 13th) and Past vs Present (Saturday, March 14th) shows at Sam's Town Live in Las Vegas.
"This extremely difficult decision was made in conjunction with the most recent developments surrounding COVID-19, known as the Coronavirus.
"While the marquee "18th Anniversary" and the very special "Past v Present" events were ready to show the world why Ring of Honor is truly the "Best Professional Wrestling on the Planet," the safety and health of our fans, talents and staff are always our utmost priority.
"Additional Information will be provided as soon as possible regarding refunds and potential rescheduling of the events that were set to transpire this weekend."
New Japan Pro Wrestling (NJPW) canceled its March events, including the New Japan Cup weeks ago, after Japan was impacted by the coronavirus. Most recently, the WWE has moved this Friday's episode of Friday Night SmackDown from Detroit to the Performance Center in Orlando, Florida — with other events still in limbo.
Other wrestling promotions have taken to social media to inform fans that upcoming shows have been canceled. This is especially true for those shows that take place in states that have implemented bans on large gatherings like the New York tri-state area, California and Washington.
We recommend following wrestling promotions' social media accounts for the latest updates on show cancellations and rescheduling.